High voltage cable for x ray equipment high voltage cable for x ray machine 75kv 90kv
Product Description
#detail_decorate_root .magic-0{border-bottom-style:solid;border-bottom-color:#a8aaac;font-family:Roboto;font-size:24px;color:#000;background-color:#b1b0b0;font-style:normal;border-bottom-width:2px;padding-top:8px;padding-bottom:4px}#detail_decorate_root .magic-1{width:750px;border-collapse:collapse}#detail_decorate_root .magic-2{min-height:18px;padding:5px 10px;width:161px;min-height:18px;box-sizing:content-box}#detail_decorate_root .magic-3{min-height:18px;padding:5px 10px;width:544px;min-height:18px;box-sizing:content-box}#detail_decorate_root .magic-4{width:750px}#detail_decorate_root .magic-5{width:446px}#detail_decorate_root .magic-6{overflow:hidden;width:446px;height:390.46474074074075px;margin-top:0;margin-bottom:0;margin-left:0;margin-right:0}#detail_decorate_root .magic-7{margin-top:0;margin-left:0;width:446px;height:246px}#detail_decorate_root .magic-8{width:300px;display:flex;flex-direction:column;margin-right:0;margin-left:4px}#detail_decorate_root .magic-9{box-sizing:border-box;margin:0;padding:0;color:#2e3033;font-family:Arial,'Microsoft YaHei','\\5FAE软雅黑','\\5B8B体','Malgun Gothic',Meiryo,sans-serif;font-size:14px;font-style:normal;font-variant:normal;font-weight:normal;letter-spacing:normal;line-height:14px;orphans:auto;text-align:start;text-indent:0;text-transform:none;white-space:normal;widows:auto;word-spacing:0;-webkit-text-stroke-width:0;background-color:#fff}#detail_decorate_root .magic-10{box-sizing:border-box;margin:0 0 10px;padding:0;list-style:none}#detail_decorate_root .magic-11{box-sizing:border-box;margin:0;padding:0;font-size:14px;color:#666;line-height:20px}#detail_decorate_root .magic-12{color:#333;font-family:"Helvetica Neue",Helvetica,Arial,sans-serif,宋体;font-size:14px;font-style:normal;font-variant-ligatures:normal;font-variant-caps:normal;font-weight:400;letter-spacing:normal;orphans:2;text-align:start;text-indent:0;text-transform:none;white-space:normal;widows:2;word-spacing:0;-webkit-text-stroke-width:0;background-color:#fff;text-decoration-style:initial;text-decoration-color:initial;display:inline !important;float:none}#detail_decorate_root .magic-13{margin-bottom:10px;line-height:0}#detail_decorate_root .magic-14{margin-bottom:10px}#detail_decorate_root .magic-15{position:relative;width:100%}#detail_decorate_root .magic-16{overflow:hidden;width:750px;height:503.65691489361706px;margin-top:0;margin-bottom:0;margin-left:0;margin-right:0}#detail_decorate_root .magic-17{margin-top:0;margin-left:0;width:750px;height:503.65691489361706px}#detail_decorate_root .magic-18{overflow:hidden;width:750px;height:357px;margin-top:0;margin-bottom:0;margin-left:0;margin-right:0}#detail_decorate_root .magic-19{margin-top:0;margin-left:0;width:750px;height:357px}#detail_decorate_root .magic-20{overflow:hidden;width:750px;height:411px;margin-top:0;margin-bottom:0;margin-left:0;margin-right:0}#detail_decorate_root .magic-21{margin-top:0;margin-left:0;width:750px;height:411px}#detail_decorate_root .magic-22{overflow:hidden;width:750px;height:416px;margin-top:0;margin-bottom:0;margin-left:0;margin-right:0}#detail_decorate_root .magic-23{margin-top:0;margin-left:0;width:750px;height:416px}#detail_decorate_root .magic-24{overflow:hidden;width:750px;height:321.42857142857144px;margin-top:0;margin-bottom:0;margin-left:0;margin-right:0}#detail_decorate_root .magic-25{margin-top:0;margin-left:0;width:750px;height:321.42857142857144px}#detail_decorate_root .magic-26{overflow:hidden;width:750px;height:1266px;margin-top:0;margin-bottom:0;margin-left:0;margin-right:0}#detail_decorate_root .magic-27{margin-top:0;margin-left:0;width:750px;height:1266px}#detail_decorate_root .magic-28{vertical-align:top}#detail_decorate_root .magic-29{vertical-align:top;display:block;padding-right:4px;box-sizing:border-box;padding-left:4px}#detail_decorate_root .magic-30{vertical-align:top;padding-bottom:4px;box-sizing:border-box;padding-top:4px}#detail_decorate_root .magic-31{padding:0;margin:0;white-space:pre-wrap;font-size:14px}#detail_decorate_root .magic-32{overflow:hidden;width:750px;height:421.875px;margin-top:0;margin-bottom:4px;margin-left:0;margin-right:0}#detail_decorate_root .magic-33{margin-top:0;margin-left:0;width:750px;height:421.875px}#detail_decorate_root .magic-34{overflow:hidden;width:373px;height:209.8125px;margin-top:0;margin-bottom:0;margin-left:0;margin-right:0}#detail_decorate_root .magic-35{margin-top:0;margin-left:0;width:373px;height:209.8125px}#detail_decorate_root .magic-36{overflow:hidden;width:373px;height:209px;margin-top:0;margin-bottom:0;margin-left:4px;margin-right:0}#detail_decorate_root .magic-37{padding:0;margin:0;color:#333;font-size:14px;padding-left:4px;font-weight:bold;white-space:pre-wrap} Product Description
| | |
| --- | --- |
| Product Name | High Voltage Cable  |
| Rated Voltage | 90KVDC |
| Application | c-arm, mobile x ray, radiology and fluoroscopy x ray, DR, lithotrity,diagnostic x ray etc. |
| Length | Customizable |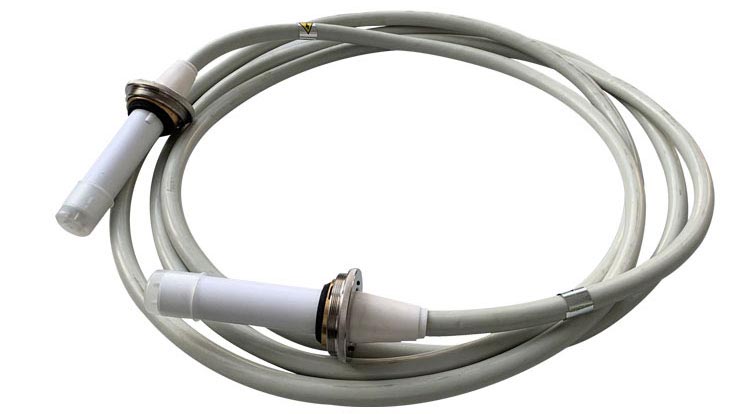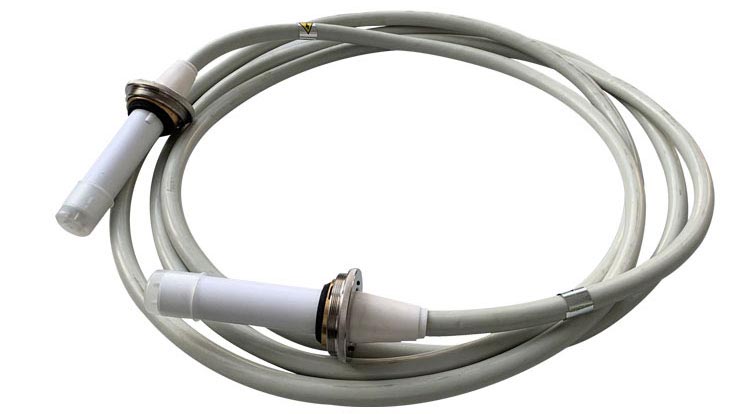 Medical High Voltage Cable 90KVDC
High Voltage Cable can be widely used on different
X Ray Machines
, such as c-arm, mobile x ray, radiology and fluoroscopy x ray, DR, lithotrity,diagnostic x ray etc.
It is compatible with Claymount high voltage cables.
Every cable length available, such as 2m, 3m, 4m, 5m, 6m, 7m, 8m, 9m, 10m, 11m, 12m, 14m etc.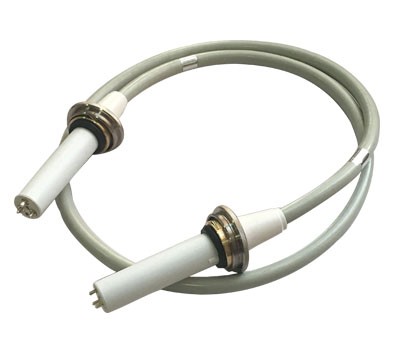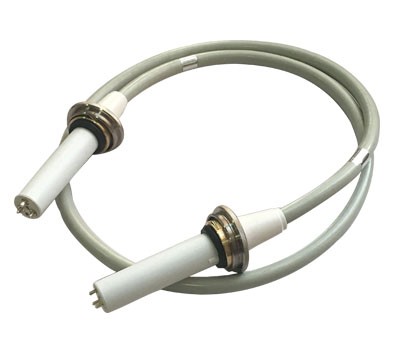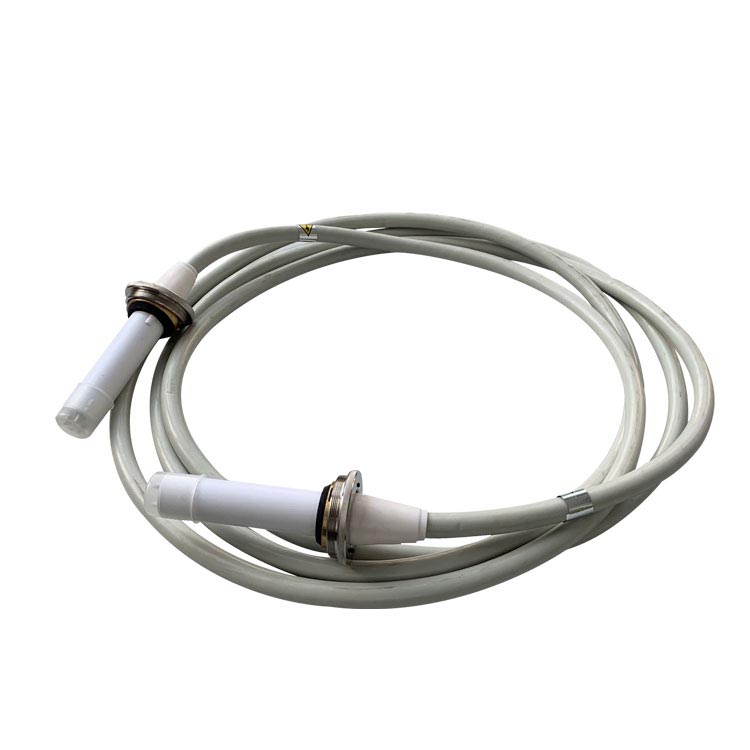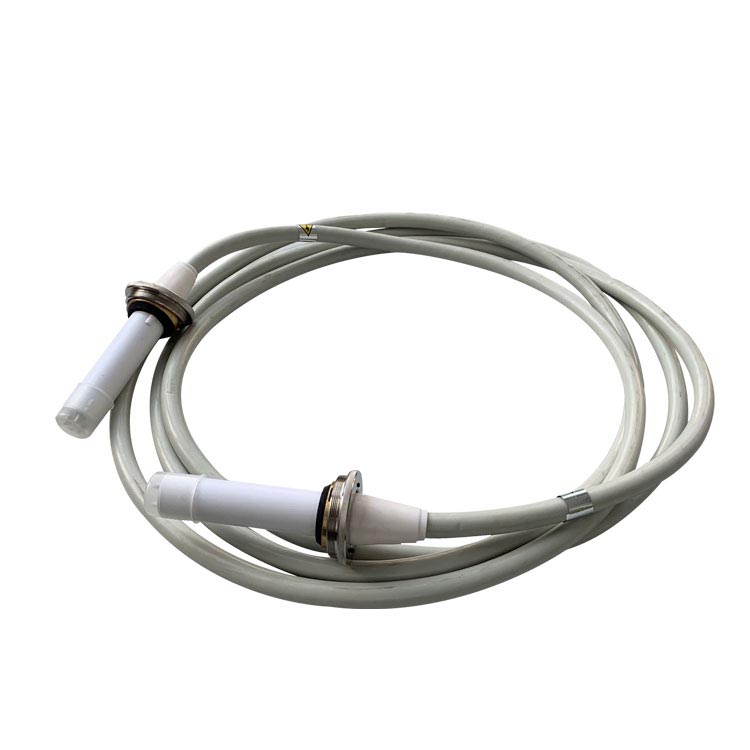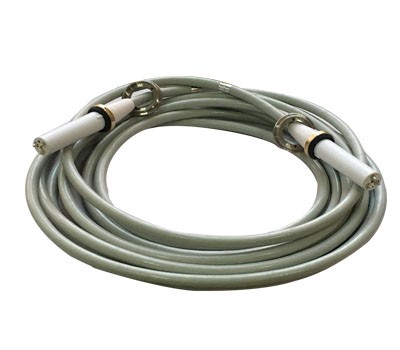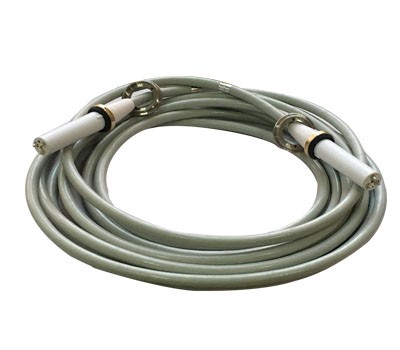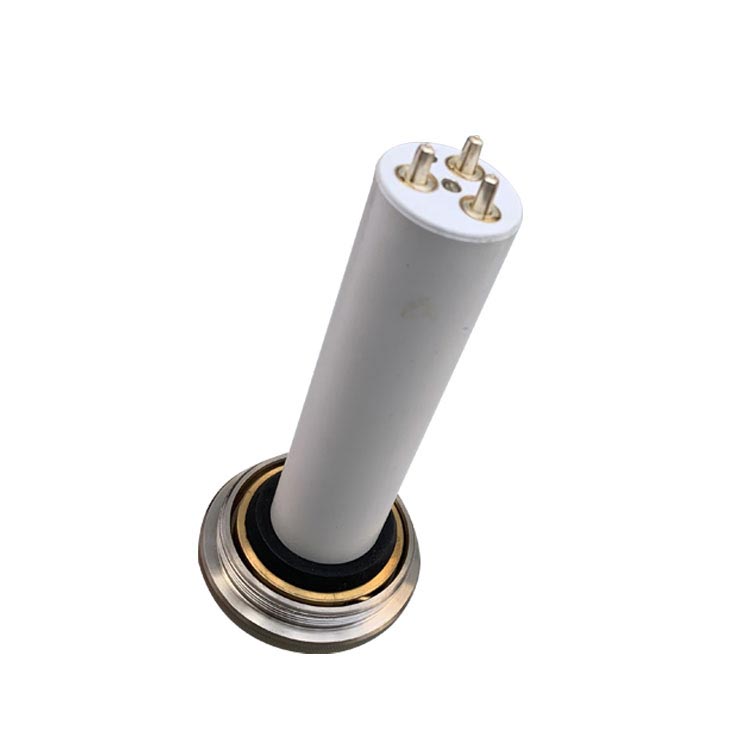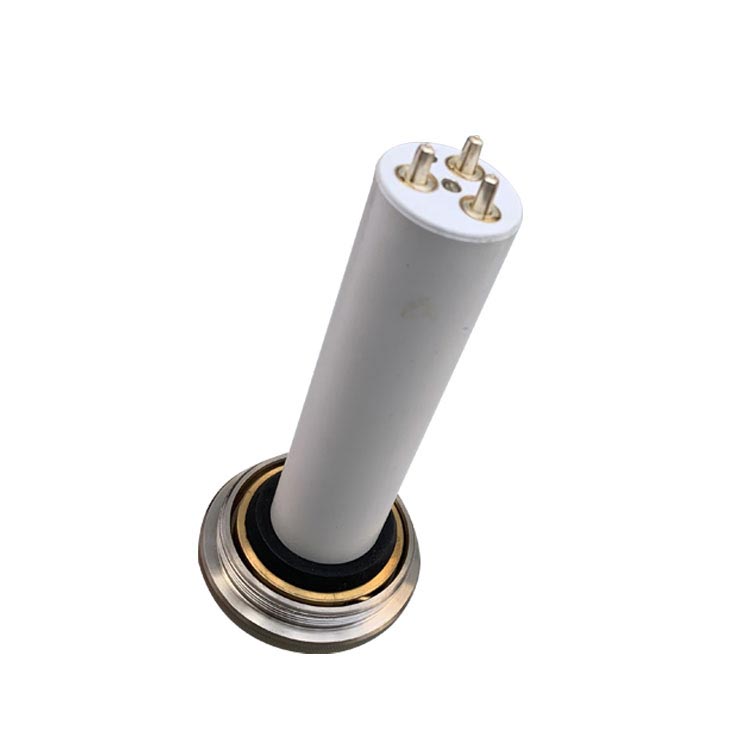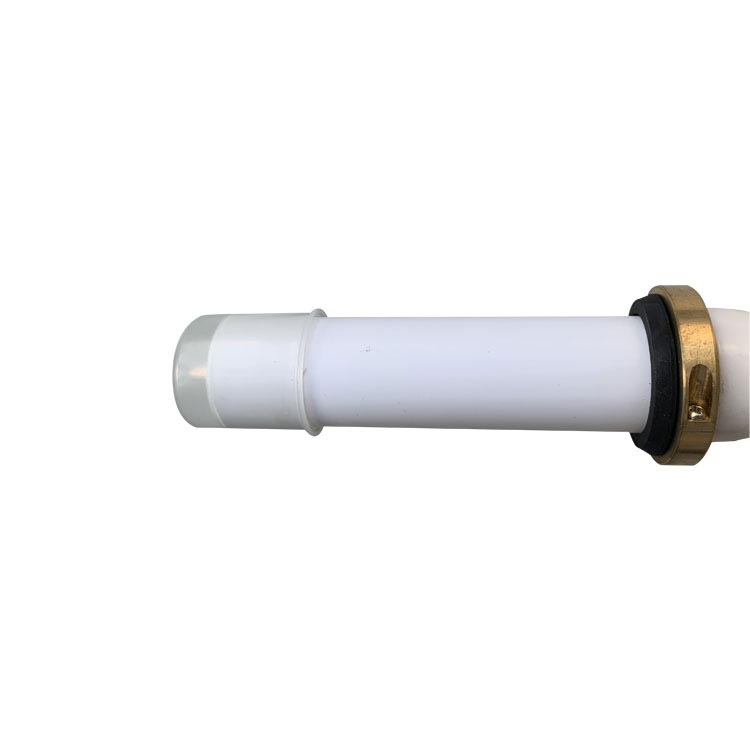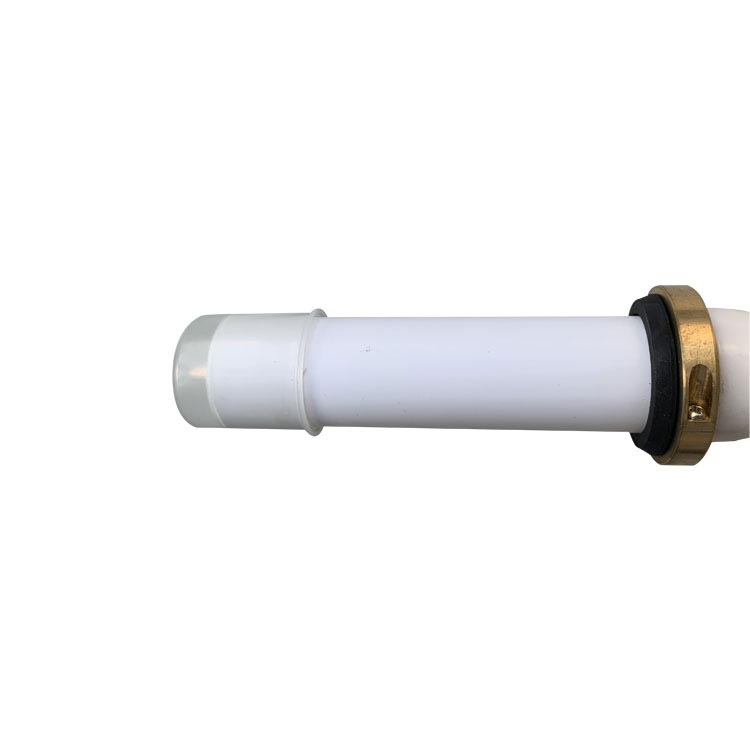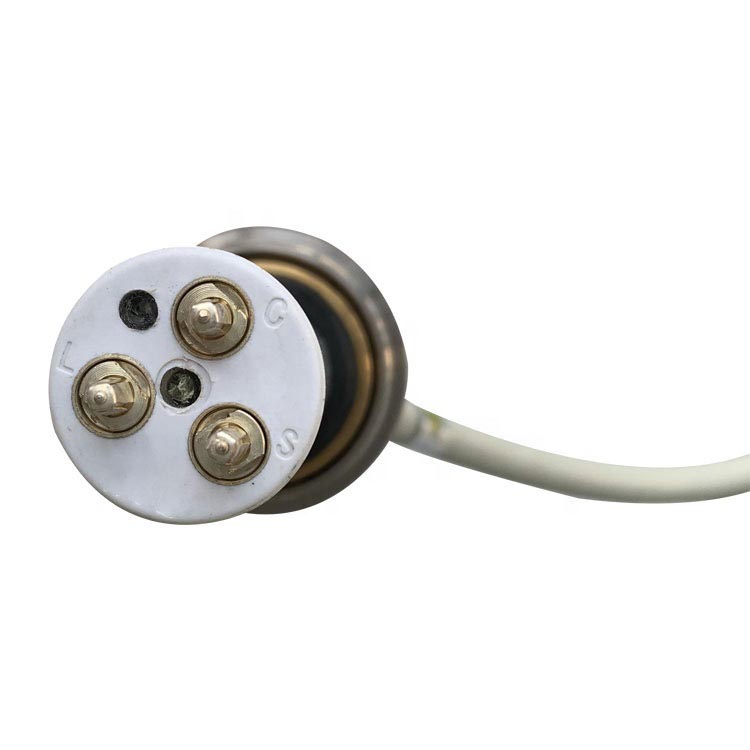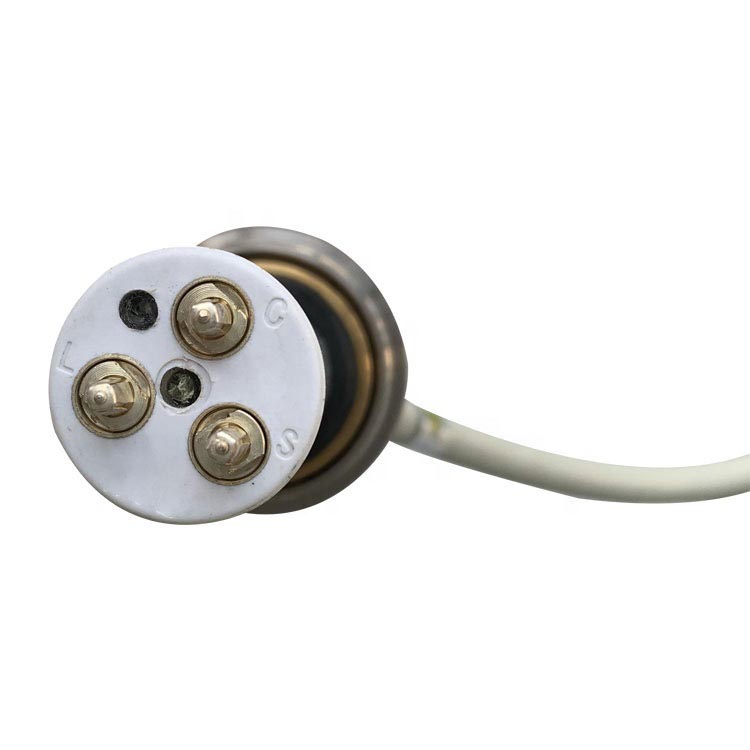 Product Paramenters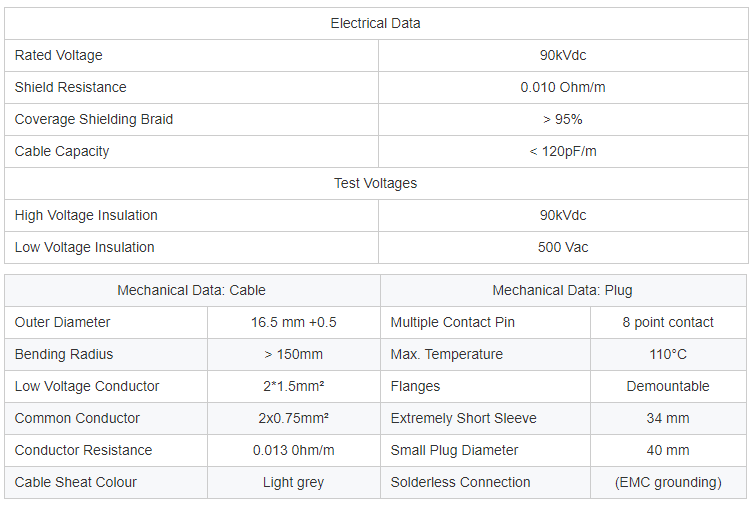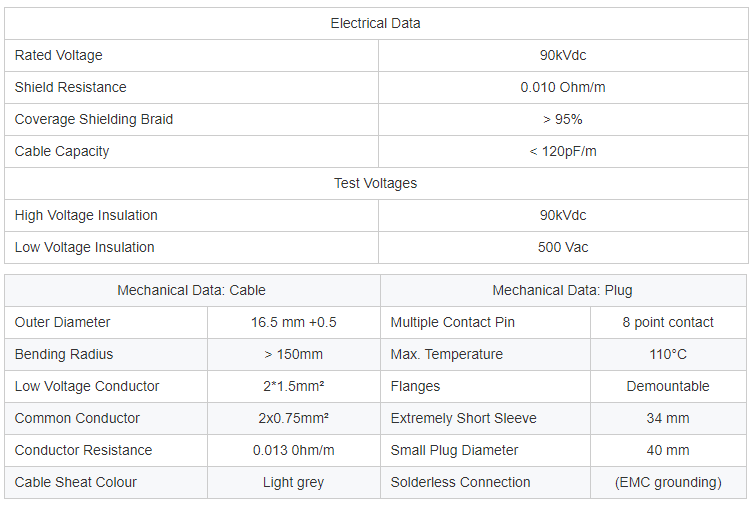 Details Images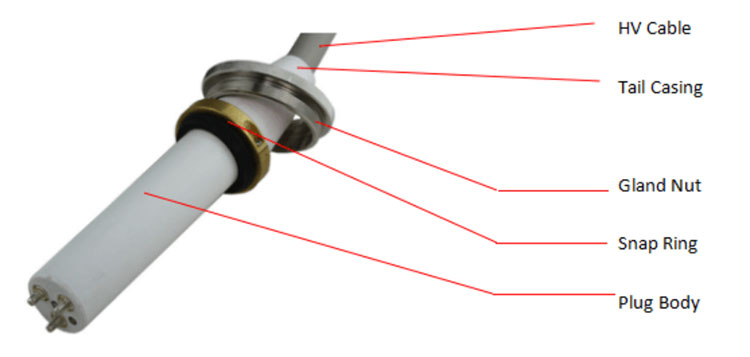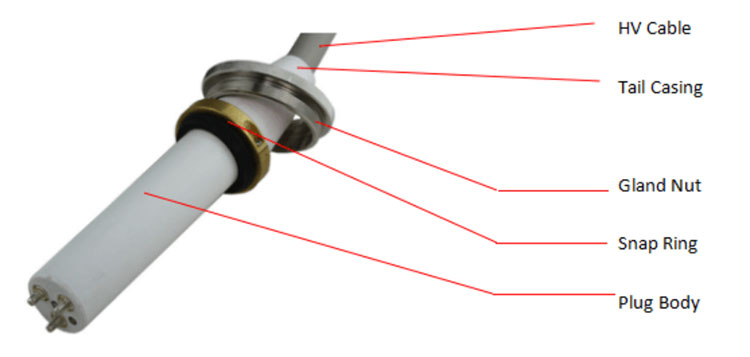 HV Cable Connector Diagram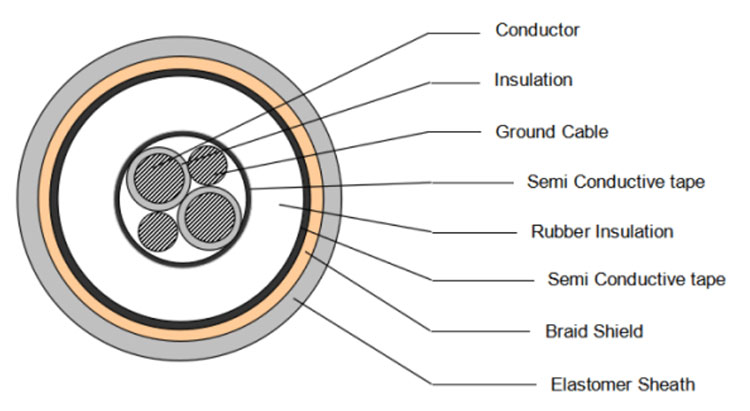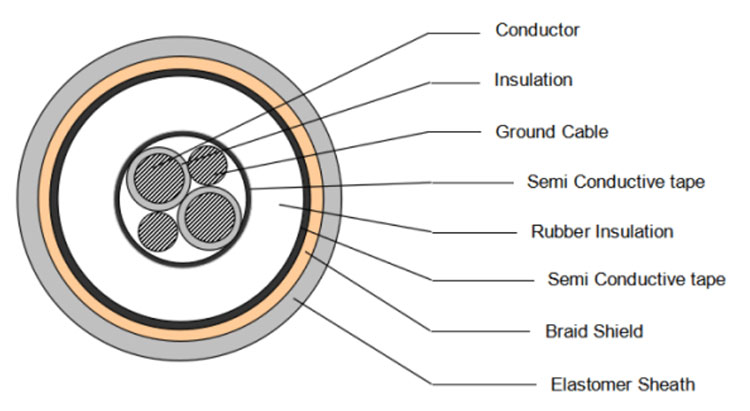 HV Cable Section Plan Diagram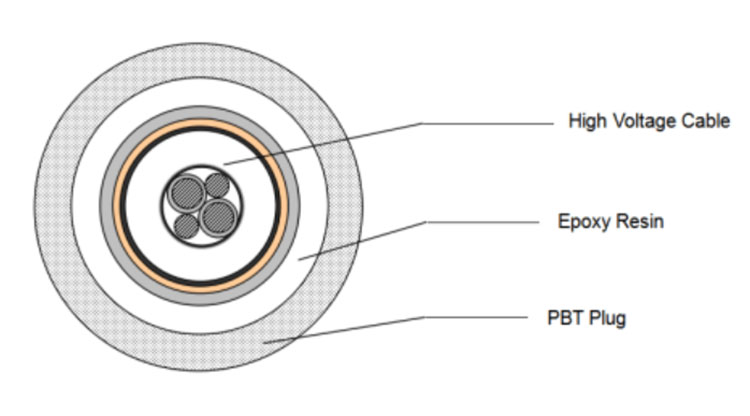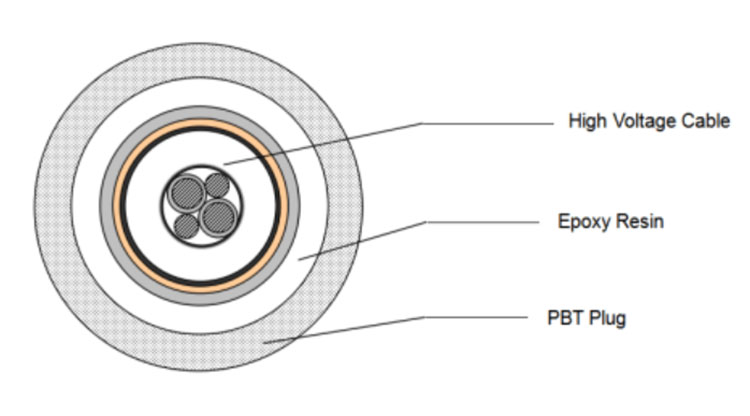 Plug Body Section Plan Diagram
Packing&Shipping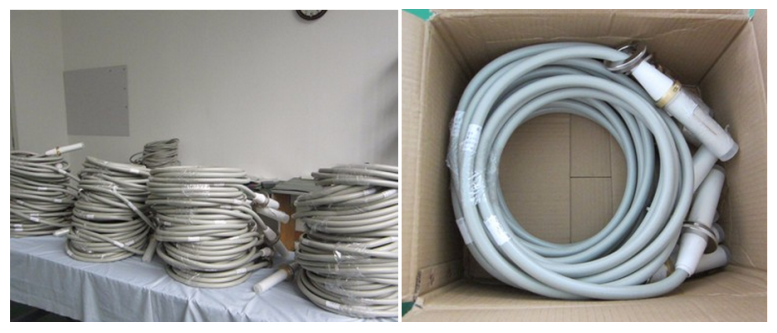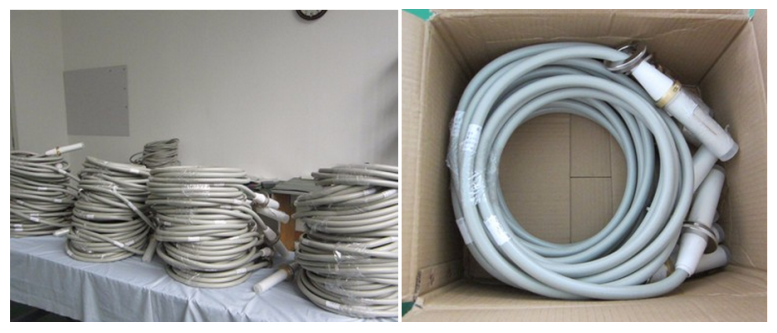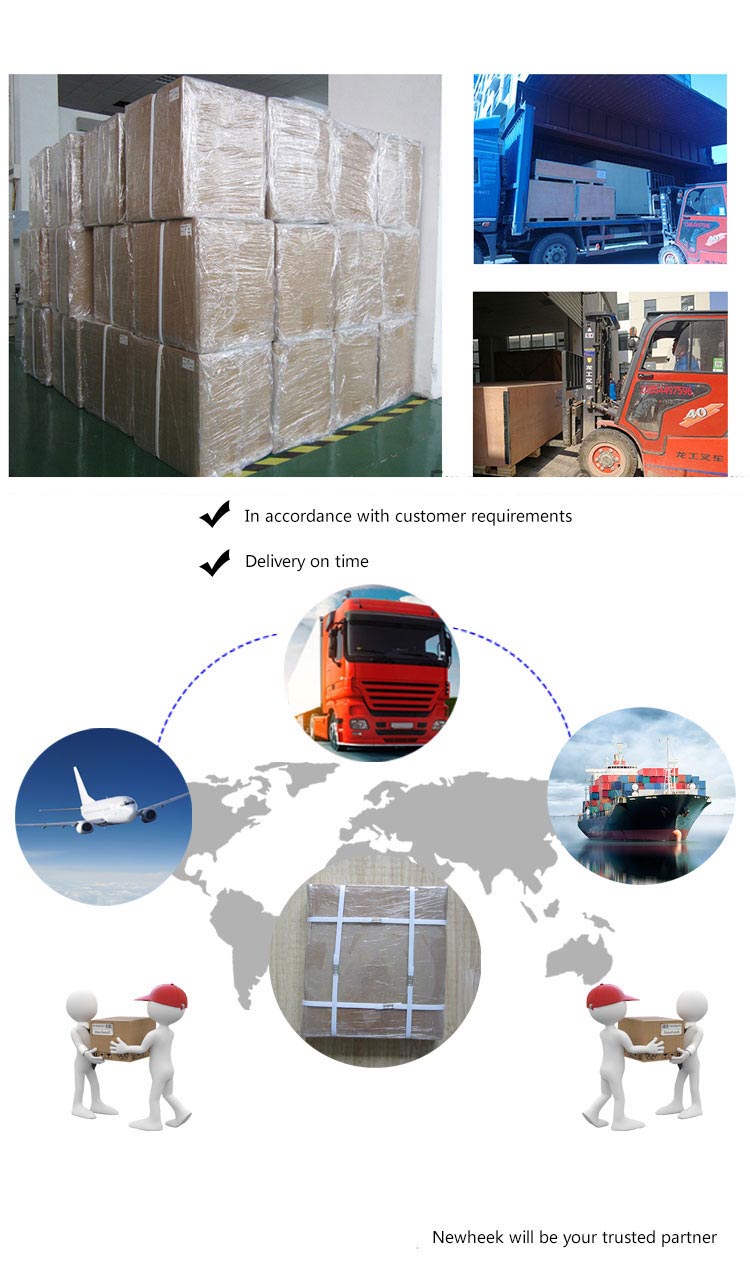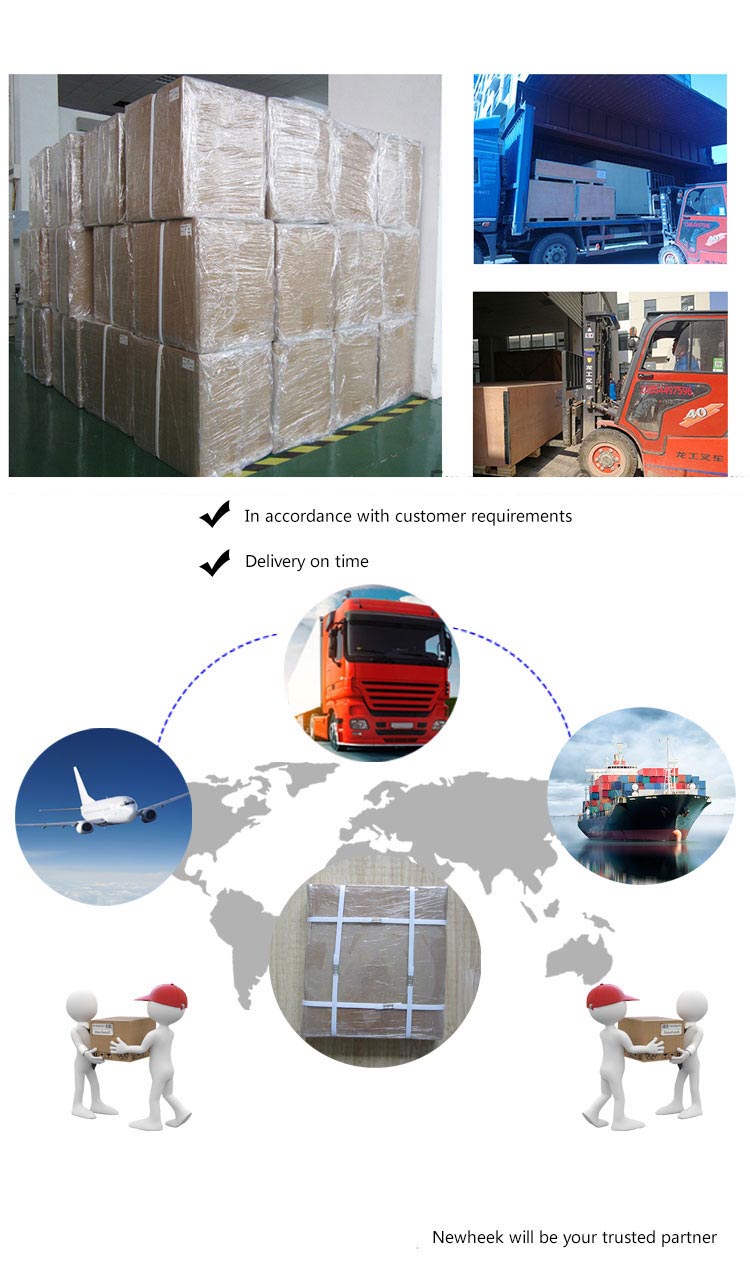 Company Introduction Our company is the brother company of Shandong Newheek Image Equipment Co., Ltd. They comprise Newheek Group. Newheek was founded in 1999, engaged in the research, development, production and sales of image intensifiers. Newheeks' main products include X-ray image intensifier (9", 12", 13"), II TV system,
HV Power Supply
, chest holder, movable table, hand switch, mobile and electric bucky stand, DR detector, portable DR X-ray machine and bracket etc. Newheek makes full implementation of international YY/T0287-2003/ISO13485:2003 quality management system to ensure the product quality and sets the international sales service network. Attention creates specialty is Newheek's spirit! International Service Email: service@newheek.com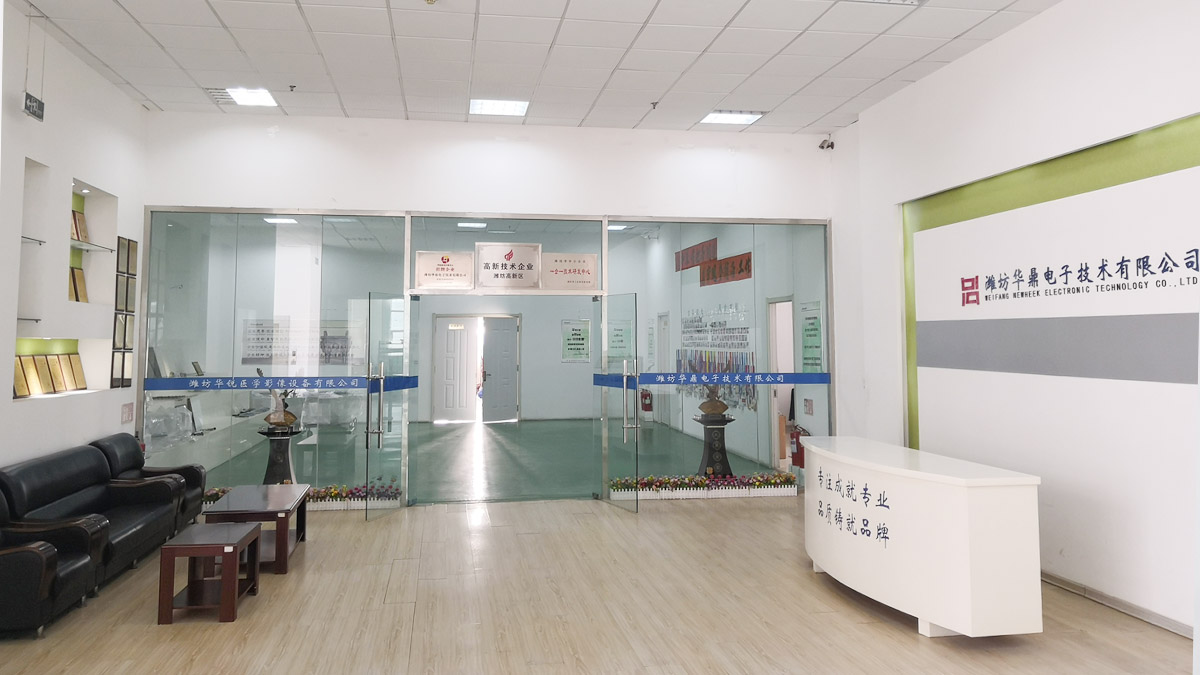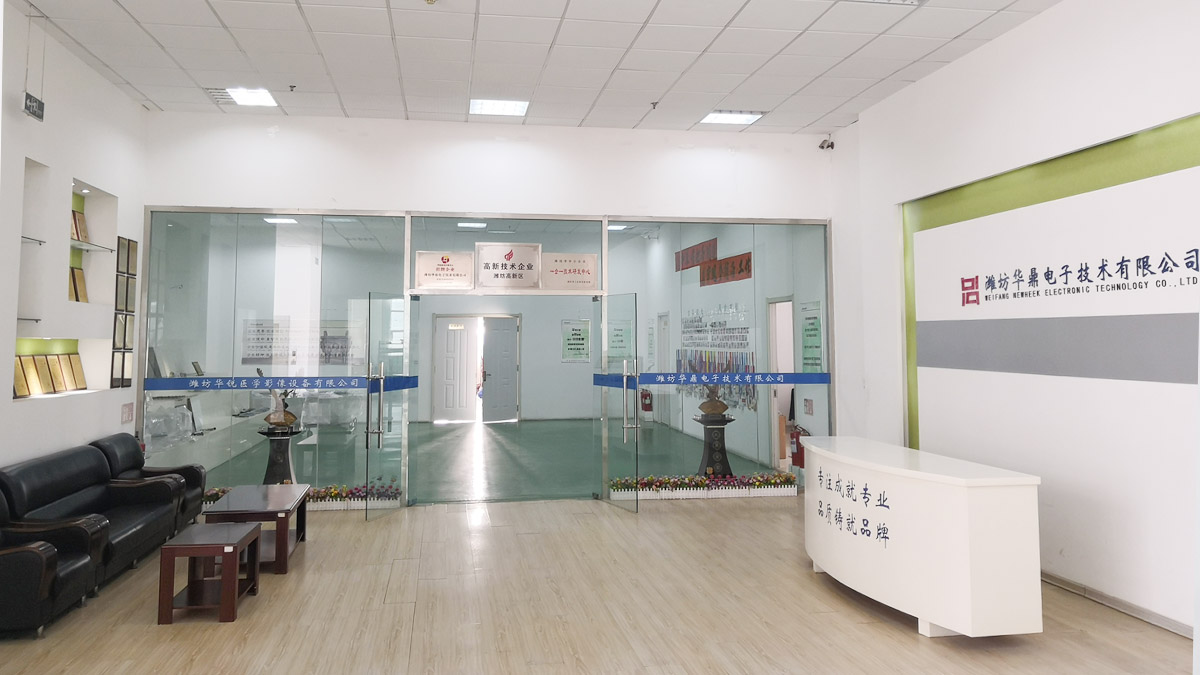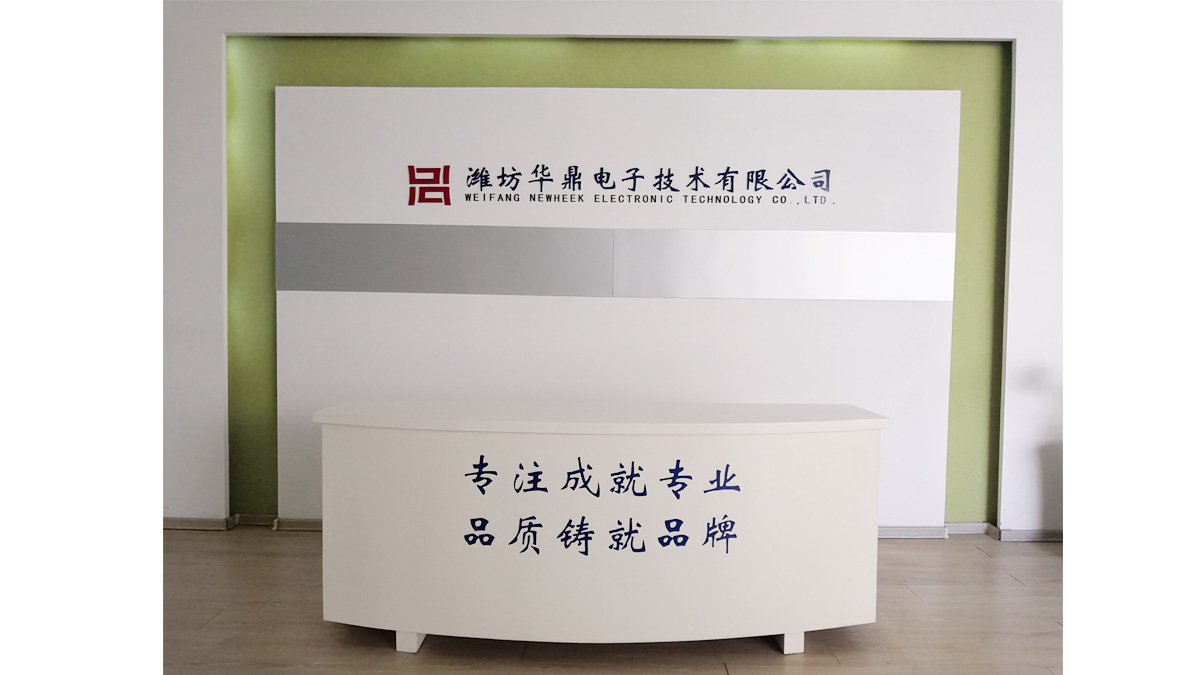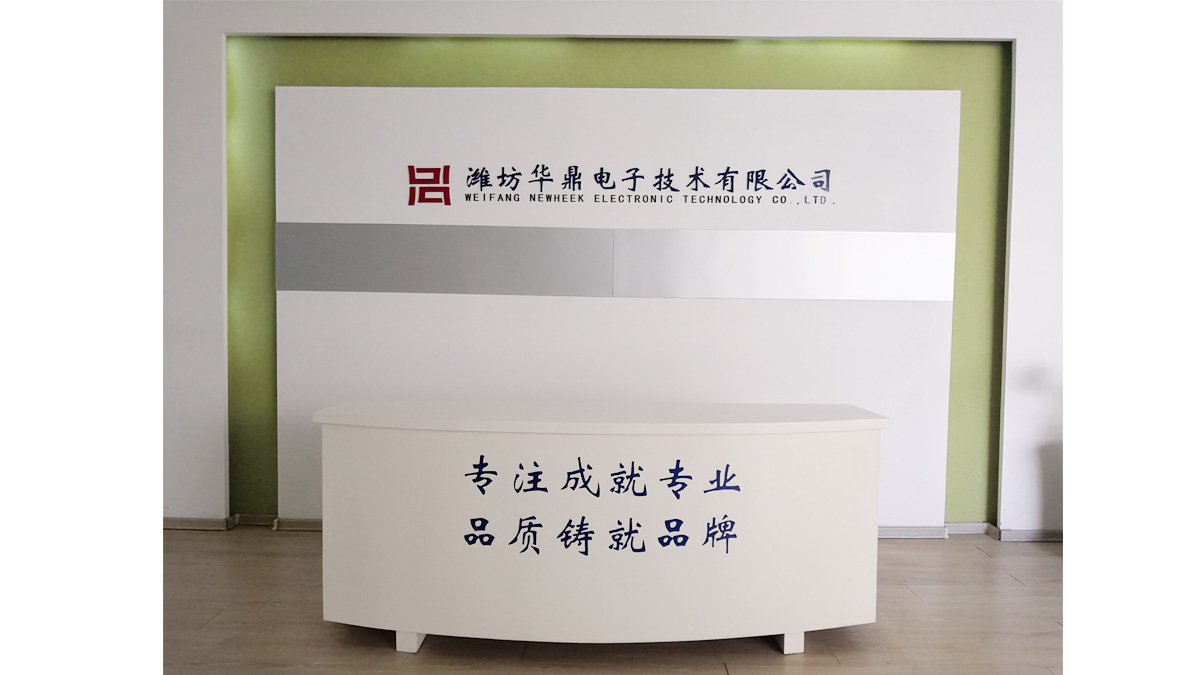 Our Services & Strength Is the professional manufacturer of X ray components, such as hand switch, mobile and electric bucky stand, radiography table, DR detector, portable DR X-ray machine and bracket etc. Newheek has passed IS09001 and IS013485 quality control system verified. The products have got CE and Rohs certificate. We promise to offer the superest quality and competitive products. Wish you will find the perfect solution of x ray components here! FAQ 1.What is our main product? We are the original manufacturer of x- ray machine and accessories for more than 16 years. Our main products are Bucky Stand , Mobile X-ray Table , Mobile X-ray machine , X-ray Detector , Exposure Hand Switch ,etc. 2. What is the Payment Method ? We could accept payment by TT, Western Union, Visa Credit Card, etc. 3.How long is the Lead Time? Within 15 workdays for X-ray machine accessories after receipt of payment. 4. Can our products be customized? If our product specifications can not meet your needs, we can also customize products for you. We accept OEM or ODM items. We could print your logo during production. Contact us if you need more details on High Volage Cable. We are ready to answer your questions on packaging, logistics, certification or any other aspects about High Cable 7mt For X Ray Machine 75kv High Voltage Cable 90kv High Voltage Cable、High Voltage Cable For
X Ray Equipment
High Voltage Cable For X Ray Machine Cable Cover High Voltage. If these products fail to match your need, please contact us and we would like to provide relevant information.
Product Categories : X Ray High Voltage Cables